Following feedback from the public consultation, URBED evolved the 10 Year Vision Strategy for Bingham, and presented outcomes from the final report to Bingham Growth Board at the end of April 2018. The next stage will be for the board to develop an action plan. We have been incredibly impressed by the keen community spirit in Bingham, and would like to thank all those who inspired us throughout the process. it is vital that residents continue to be included in the developing vision for the town.
First and foremost, the aim of the 10 Year Vision is to recognise what is already great about Bingham and maximise upon these many positive attributes: Bingham is prosperous and popular and must retain it's historic identity. Enabling Bingham to thrive as a Local Centre relies on the strengthening of the central retail district, and the enhancement of sustainable transport links to increase footfall. 
Our masterplan prioritises infrastructural and aesthetic improvements to the town centre, but also recognises the need to look beyond this at the provision of better connected walking and cycling routes, encouraging residents to stroll into the centre, instead of getting into their car and seeking shops and entertainment elsewhere.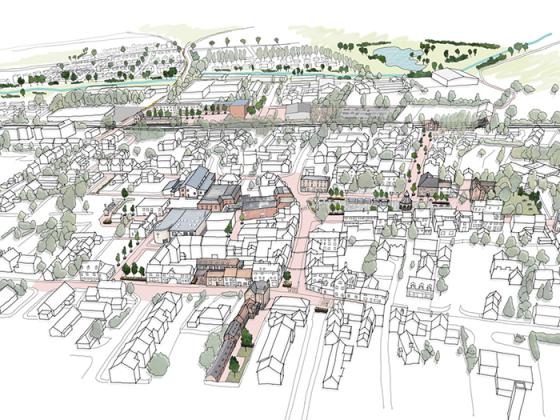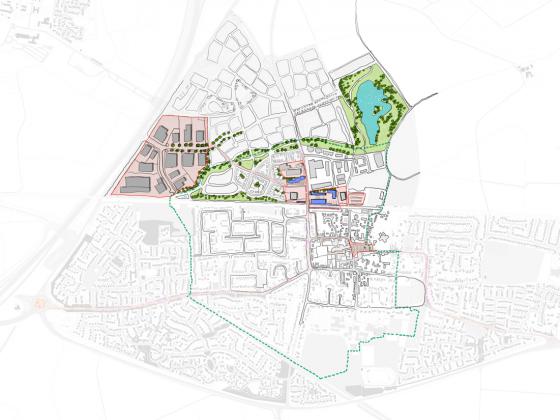 Some Suggested Key Moves
Green walkable routes around Bingham are to be improved and continued into the new development to the north
Engaging wayfinding strategies will be explored to attract peripheral dwellers into the town centre
Community facilities are to be enhanced, with the provision of a designated community centre, and ideas for augmenting activity around the Buttercross.
Whilst the market square should remain the heart of Bingham, there is opportunity to enlarge the 'Local Centre' using land anchored around LIDL and the Chapel Lane junction
A new car park directly north of the railway line will help to ease congestion and stiff parking competition in the centre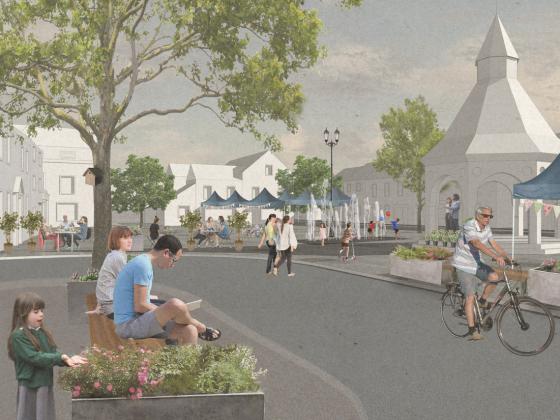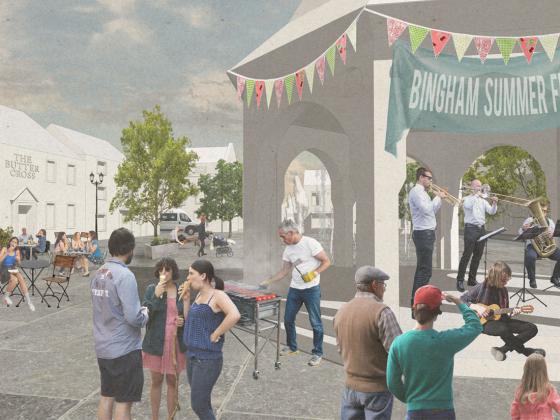 Bingham Market Square:
"Most people would like to see this area enhanced as it is the heart & sole of the Town"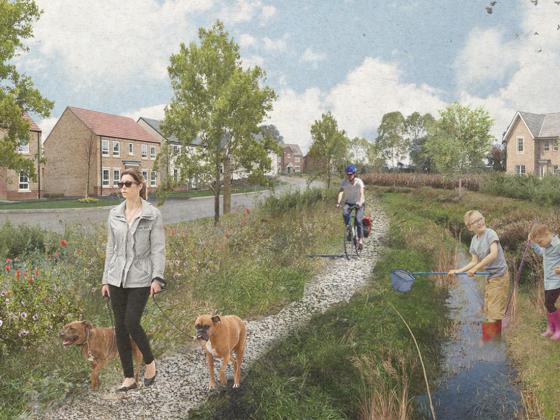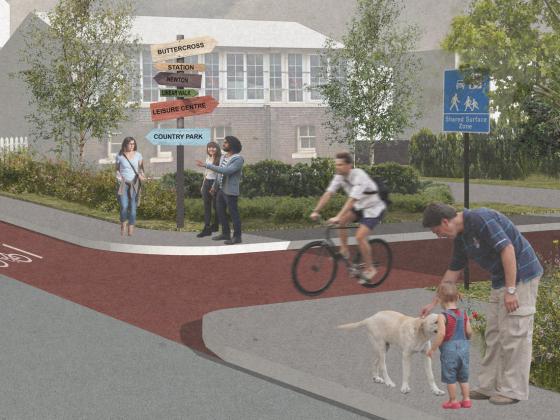 A Walkable Bingham:
"Good pedestrian and cycling routes benefit all, including those pushing prams or wheelchairs and mobility scooters"