Urbanism
Environment
Design
Ste Garlick
Ste is an architect and urban designer at URBED, with a particular interest in participatory design and sustainable urbanism. His experience ranges from new build and retrofit architecture projects to masterplanning and urban design, and he's previously worked at RMJM and SimpsonHaugh and Partners. As a Senior Consultant at URBED, Ste has led on architecture, retrofit, and masterplanning projects.
Since joining URBED in 2015, Ste has developed expertise in co-design and participation, working closely with clients and end users to shape their buildings and communities. He recently applied this expertise as project architect of the Proud Place for the Proud Trust in Manchester, with co-design guiding the brief and design of the building throughout the course of the project.
Ste has also developed expertise in low carbon and low energy design on both new-build and retrofit projects, and continues to progress this through further training and the AECB CarbonLite Retrofit Course. He's currently responsible for the low energy retrofit of 192 properties for EQUANS and Leeds City Council, as part of the government's Social Housing Decarbonisation Fund.
Ste can be contacted at ste@urbed.coop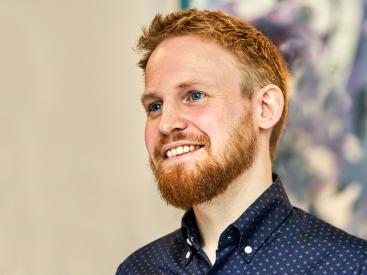 Involved in the following projects