Urbanism
Environment
Design
Marianne Heaslip
Marianne is an architect and Associate Principal at URBED. She leads many of the architectural and retrofit projects in the office, whilst also feeding her knowledge of sustainability into urban design work. She has particular expertise in retrofit, low carbon design, building performance evaluation and participative design.
She has more than a decade of design experience on live retrofit projects. She is also involved in the development of policy and tools to support better retrofit. Much of this work is carried out in collaboration with Carbon Coop, through the development of tools like Home Retrofit Planner and projects like the Community Green Deal. This wealth of experience now informs the People Powered Retrofit service, designed to support individuals in the retrofit of their homes. She also delivers training, development work and design work for a variety of community energy and community-led housing organisations, whilst working on scaling up retrofit in social housing – from TSB Retrofit for the Future, through work with housing associations and local authorities across the country to achieve real world decarbonisation and user-friendly outcomes.
Throughout her career Marianne has engaged in participative design processes, creating effective collaborations with building users in training and by integrating with low carbon designs for projects like Squash in Liverpool 8, Homebaked CLT in Anfield, and the Proud Trust's LGBT+ centre in Manchester.
Marianne can be contacted at marianne@urbed.coop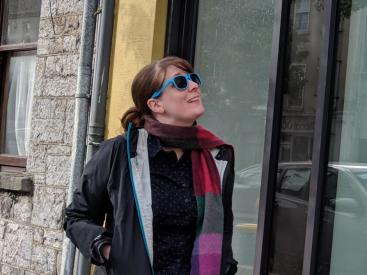 Involved in the following projects