Urbanism
Environment
Design
Lorenza Casini
Lorenza is an Associate Principal at URBED. She is a qualified architect, trained at the MSA and the RIBA NW with a wealth of experience in sustainable architecture and urban design. She also holds an MSc with Distinction in Environmental and Energy Science from the Centre for Alternative Technology and UEL.
Her work was recently in the 2017 Roll of Honour for "Women contributing to cycling development in and around Manchester" and in the RIBA 2018 International Women in Architecture #EthelDay "Inspirational Women in Architecture".
Lorenza is also one of the co-founders of Carbon Co-op.
Lorenza is an Academician of the Academy of Urbanism and she also regularly contributes to university teaching in Manchester and Sheffield.   
She can be contacted at lorenza@urbed.coop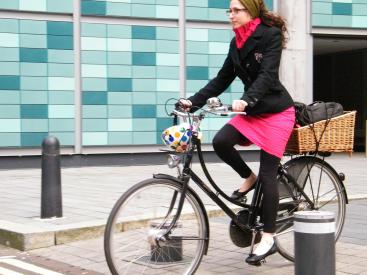 Involved in the following projects