Urbanism
Environment
Design
Lorenza Casini
Lorenza was briefly part of the URBED team in 2005 during a student placement while at the Manchester School of Architecture, she has recently rejoined as an Associate Principal after a decade in practice. She is a qualified architect, having trained at the Manchester School of Architecture and the RIBA NW with a wealth of experience in sustainable architecture and urban design and an MSc with Distinction in Environmental and Energy Science at the Centre for Alternative Technology, in Machynlleth, Wales.
She is a founding member of Carbon Co-op and with her partner has been extensively retrofitting their own 1960s home.
In her everyday work she is a strong promoter and supporter of low carbon solutions at building as well as urban and infrastructure scale, with a strong interest in sustainable transport. Knoweldge she implents in practice, being a keen cyclist and involved in local cycling campaigning in Greater Manchester, for high quality cycling infrastructure to enable everyone use cycling as a viable alternative form of urban transport. She is also a Level 2 qualified Ride Leader, organising and leading many family bike rides in South Manchester to encourage more people to rediscover the joy of cycling and help gain more confidence. She is training towards her Level 3 and Bikeability qualifications. 
She holds over 10 years experience of inclusive design through engagement and participation processes and methods, both delivered through her work and by being involved in many volunteering projects over the years. Last but not least, she a very proud "adopted Mancunian" having moved to the city from Rome in 1998, her love for the city makes her an avid urban explorer. 
Lorenza can be contacted at lorenza@urbed.coop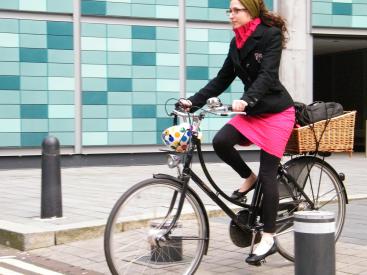 Involved in the following projects