Urbanism
Environment
Design
Helen Berg
Helen joined URBED in 2017 as a Part 2 architectural assistant, after graduating from the University of Sheffield, with a Masters with Distinction for Architecture. Her thesis project contributed to the "Arrival City" studio, exploring the urban impacts of high migration patterns within the city of Offenbach, Germany. Her project "Breaking Bread" explored food as a basis for cultural integration, imagining the expansion and redevelopment of Cavus Bakery within a pioneering Turkish community, and introducing cookery education, a Turkish bazaar, and food growing opportunities united by a thriving market square. She has since developed a penchant for baking.
Whilst at university, Helen also helped to manage two "Live Projects", assisting Broomhill Library and Wincobank Boxing Gym to develop feasibility options and run community participation events, including a sports day. As a member of the student run Humanitarian Architecture Society, Helen also assisted in the design and creation of installations and furniture for local charitable organisations.
Previous to this, Helen worked at an architectural firm in London, and wrote articles for Wallpaper magazine. She also enjoyed three months travelling around South America, and would love to continue exploring the world.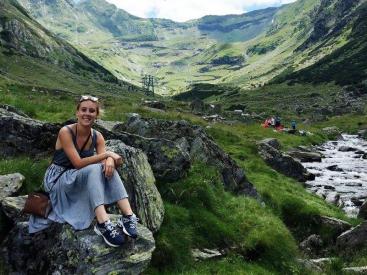 Involved in the following projects