Urbanism
Environment
Design
David Rudlin
David Rudlin is Principal and a director of URBED (Urbanism Environment and Design), Chair of the Academy of Urbanism and an Honorary Professor at Manchester University. In 2014 he was also the winner of the Wolfson Economics Prize, the second most valuable economics prize in the world after the Nobel Prize. He is a planner by training and started his career with Manchester City Council with responsibility for the early stages of the redevelopment of Hulme. He was also secretary of the Homes for Change housing cooperative, responsible for commissioning one of the flagship buildings of the Hulme Redevelopment and co-wrote the seminal Hulme Guide to Development.
He joined URBED in 1990 to manage the Award-winning Little Germany Action project in Bradford. Since then he has been responsible for a range of high-profile consultancy projects across the UK. He has also been responsible for private sector masterplans such as Temple Quay 2 in Bristol, The New England Quarter in Brighton (both largely complete), the Telford Millennium Community (phase 1 and 2 complete), Brentford Lock West in London (phases 1-3 complete) and the Vaux site in Sunderland.
He is the author of a number of research reports including 21st Century Homes for the Joseph Rowntree Foundation, Tomorrow: A peaceful path to urban reform for Friends of the Earth and But would you live there? for the Urban Task Force. This writing is summarised in a book Sustainable Urban Neighbourhood (originally published in 1999 as Building the 21st Century Home) for the Architectural Press 2009 (it has also been published in China). This was described by Richard Rogers as 'the best analysis (he) had read of the crisis facing the contemporary city'. David was the lead author of Urbanism published in 2016 by Routledge and the Academy of Urbanism and has recently completed a book with Shruti Hemani entitled Climax City to be published in 2019 by RIBA Publishing.
David has been a member of the CABE design review committee and is currently chair of the Sheffield and Nottingham Design Panels. He was also Chair of BEAM in Wakefield and a trustee of CUBE (the Centre for the Understanding of the Built Environment) in Manchester. He has been a judge for the Congress of New Urbanism and the Carbuncle Cup. He is a regular columnist for Building Design Magazine.
David can be contacted at david@urbed.coop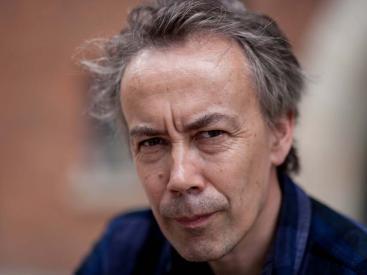 Involved in the following projects